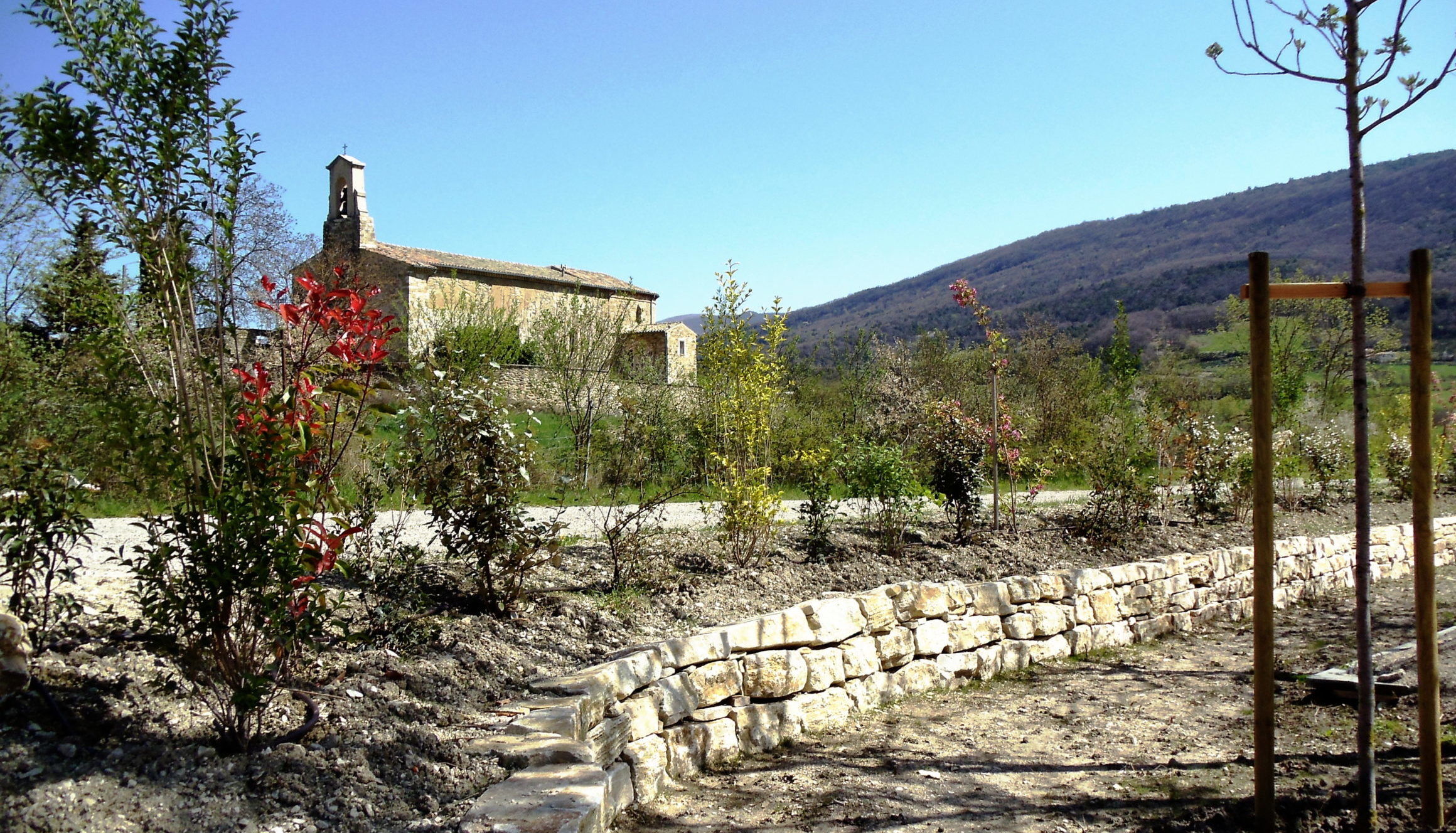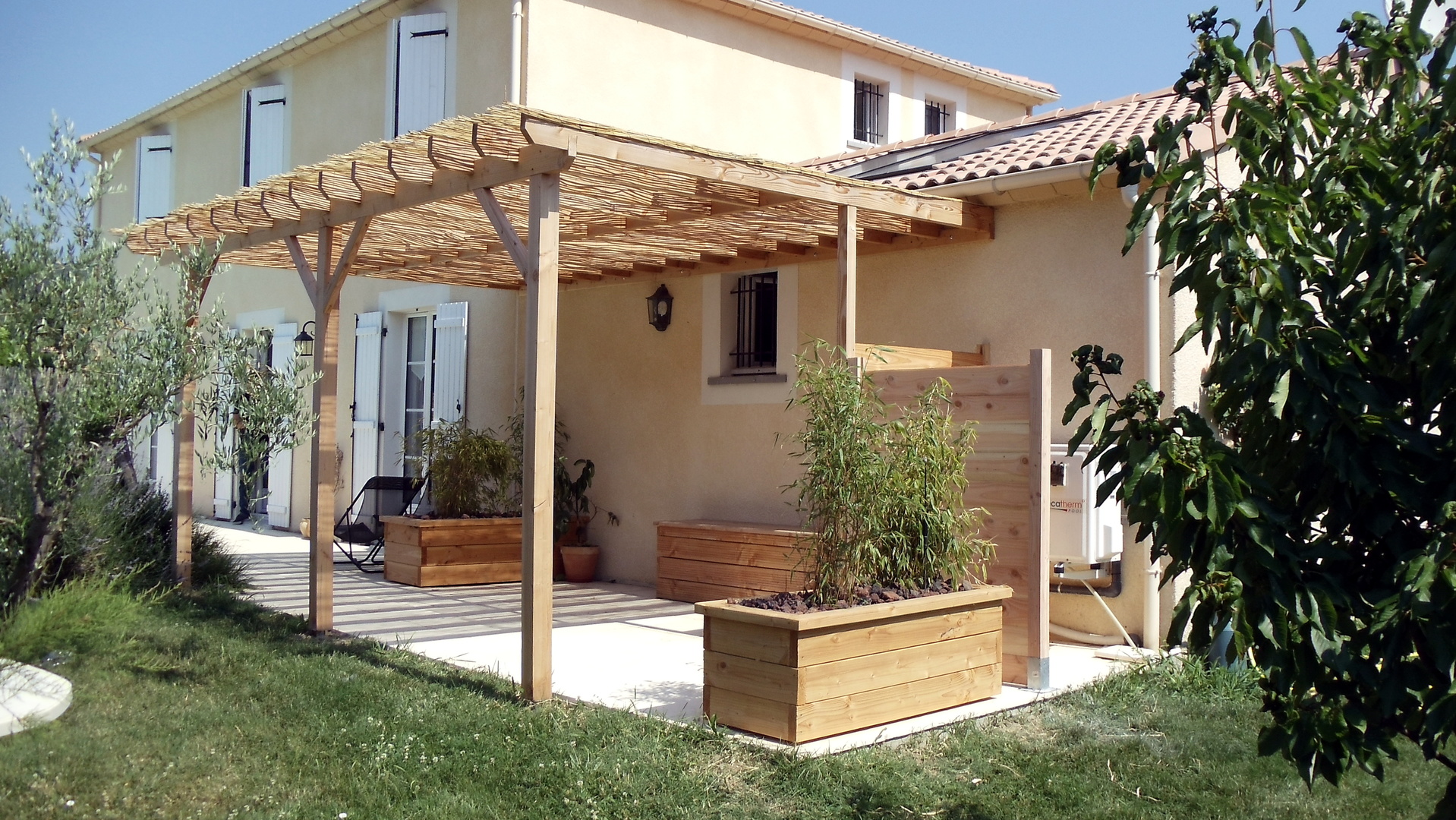 Between Montelimar, Dieulefit and Nyons ask for the creation of your fence, wooden terrace, pergola, motorized gate, foundation and pool deck by MDJ Paysagiste based in La Bégude-de-Mazenc.
From the design phase completed and agreed we proceed, if necessary, with the earthwork. Your landscaper builds the elements of landscape masonry in dry stones typical of the Drôme to structure your outdoor spaces, like a restanque for a flower bed, a separation wall or the integration of a traditional fountain.

It also involves installing stabilizing slabs or deactivated concrete with stone joints for vehicle access and parking.
Get in touch with us
Please feel free to ask Dimitri Manent your landscape gardener based at La Bégude-de-Mazenc near Montélimar.
MDJ paysagiste ensures the construction of wooden decks, paving, paving and various coverings for a beach of swimming pools or vehicle access. The landscaping masonry is also the installation of pergola and breeze-view, the installation of gate, of a wall of enclosure; also ask for a free estimate for your future local or garden sheds.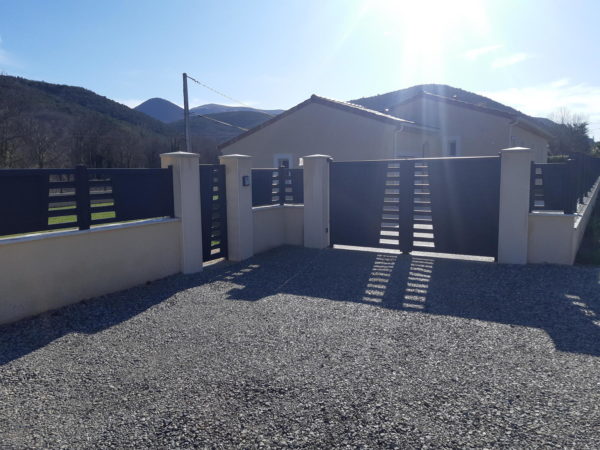 On Dieulefit and its surroundings discover on our slideshow our creations of wooden terrace, swimming pool deck, the various decorative concrete pavements, rigid or flexible fencing walls as well as the installation of a gate with automatic opening mechanism.
For your landscaping masonry work your landscaper intervenes in Portes-en-Valdaine, Poët-Laval, Dieulefit, Bourdeaux, Nyons, Grignan, Taulignan, La Roche-Saint-Secret and the whole of Drôme.